to....... Achates Bostons!
achatesbostons.com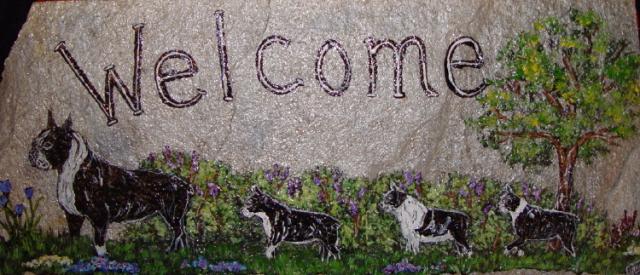 Double-click to edit text, or drag to move.
WE ARE A SMALL FAMILY BUSINESS and we only sell show quality Boston Terriers and premium quality dog food.  We began showing Doberman Pinschers in 1985 and downsized to Boston Terriers in 2000 when we bought our first Boston, Jolie, as a puppy.  She was born on 2/5/00 and is still with us today.  She is Ch Bleugras Jolie' of Buena Vista, CGC, ROM*.   Jolie was bred by Eve Parsons (Bleugras) in conjunction with Wendy Orgren (Brindle Hill Elite) and we bought Jolie from Dorothy Heubner (Buena Vista) who  passed away on Dec 15, 2012. 
Jolie is shown in the portrait below.
Our web site is in transition from Yahoo to this AT&T web site.  Please be patient as I re-construct over 100 pages of information with thousands of photos.
WE HAVE PUPPIES WITH MORE ON THE WAY!
This web site was created by Sue LeCalsey and is the property of Achates Bostons, LLC. 
No portion of this web site may be copied or reproduced without my written permission.
                               All photographs are protected by copyright laws. 
      Ch Bleugras Jolie` Of Buena Vista, CGC, ROM*
   Elite Hollywood Walk Of Fame     X   Buena Vista's Royalty Sybil
                     "Einar"                                          "Sybil"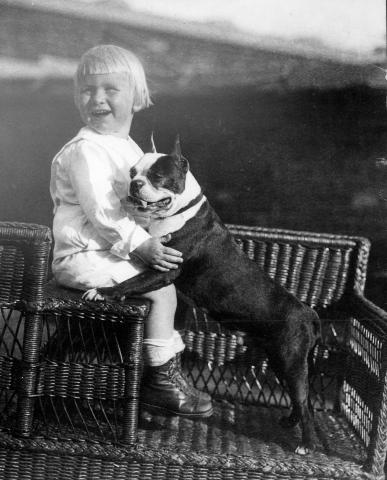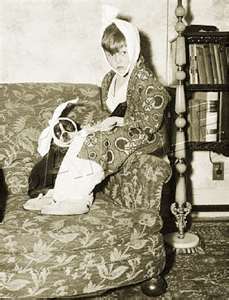 President Gerald Ford as a child
       with his Boston Terrier.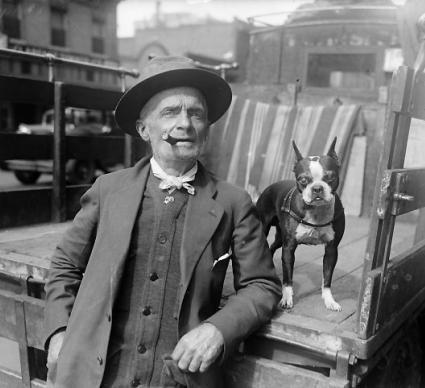 Please click on the above links, News and Upcoming Litters to read more about our puppies!
Helen Keller with her Boston.
                                    Our 29th President, Warren G. Harding had a Boston named Hub.  
Hub would have been the "First Dog" except someone poisoned him in 1913, which crushed President Harding.
Double-click to edit text, or drag to move.